Crave, the last minute restaurant deals app, is kicking off CRAVE FEST 2020 to get working professionals to explore New York City's local restaurant scene...
Did someone say FREE FOOD? Yep, you heard that correctly! 
Get excited New York because Crave Fest is taking Manhattan by storm! CRAVE FEST, our two week long FREE food & beverage festival, is happening in NYC from January 27th to February 7th exclusively through the Crave app! Spice up your weekday meals and explore New York City's restaurant scene, on us!
More than 50 restaurants will be giving away over 500 free meals and beverages daily! When the words free and food are used in the same sentence, there's no time to waste! Download the Crave app now and run, don't walk, to participate in all the deliciousness!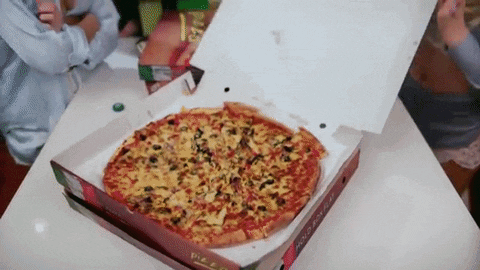 To grab a free meal or beverage, you must:
Download and open the Crave app.
Search for the promoted participating restaurants on Crave's map or list-view.
Be one of the first people to redeem a 'Free item' deal (or pre-book it for a later pick up).
Send your booking details through
Head down to the select restaurant and show the voucher to receive your delicious and free meal or drink!

Crave Fest lineup includes: The Shakespeare, Tara Rose, The Nugget Spot and more!
Check out all the delectable deals out below.

Devour an amazing burger for free at The Headless Widow during Crave Fest while enjoying 1800s vibes with their antique atmosphere. They also serve specialty cocktails that would make a great pairing!
Tara Rose is a local cocktail bar in Murray Hill that serves brunch and mouthwatering bites. During Crave Fest, enjoy a free burger here with friends!

Stemming from famous soup dumpling spot Yaso Tangbao, Yaso Noodle Bar specializes in dry noodles topped with various flavorful meats. You can slurp up their noodles for free during Crave Fest!
Curry 42 masters the dish at the heart of South East Asian street cuisine. There are three different types of curries to choose from for free this Crave Fest!
Ohana! Bringing the taste of Hawaii to the East Coast, Ono Bowls makes clean bowls, juices and smoothies with the healthiest ingredients. Try a free acai bowl for a fresh option this Crave Fest!
Som Bo balances satisfying and healthy with their modern and simple Asian-inspired menu. Indulge in a free bowl throughout Crave Fest for a flavorful, yet healthy option.


Paprika offers 100% Kosher meals in the heart of Manhattan. Claim a free falafel sandwich this Cravefest!
If you're craving Mediterranean these two weeks, look no further! Grab a free pita sandwich from Pita Grill and curb your hunger!
Chirp is known for their modern Peruvian rotisserie chicken dishes. Don't miss out on their chicken sandwich throughout Crave Fest, especially when they're free!
A La Turka offers an innovative menu inspired by Turkish cuisine served in a sleek and modern setting. They focus on grilled meats, which is why we are offering a free signature Lamb Gyro during Crave Fest!

Dishing out traditional Mexican fare, Mariachi's is a place you want to hit during Crave Fest. Taste their authentic Mexican flavors with a free burrito!
Mexican Festival is the Upper West Side's destination for authentic Mexican cuisine with a modern twist. Treat yourself to a burrito made with home-made warm tortillas, salsa and guacamole for free these two weeks!

The Shakespeare is a British gastropub that serves craft beers and upscale pub grub in the William Hotel. One of their signature dishes, Fish & Chips, will be made available to redeem for free during Crave Fest!

The Nugget Spot is one of New York City's top spots to get finger lickin' good chicken nuggets. You do not want to miss out on their free nuggets during Crave Fest!

Was one of your resolutions to eat healthy this year? Juice Therapy and Lyfeping use the freshest ingredients so New Yorkers can keep up with a healthy lifestyle. Make sure to grab a free smoothie from one of these spots throughout Crave Fest!

With all the hustle and bustle of New York, we understand the need to fuel up or even refuel for the day. Crave has got you covered these two weeks! Pick up your free coffee from The Bean, Hole in the Wall, or Tiny's Giant Sandwich Shop for that instant refresh.

Tea, milk, sugar and chewy tapioca balls make up the perfect formula that is bubble tea. Grab your friends and get your free sweet fix of bubble tea at Whistle & Fizz, Spiritea, or Hello Always Tea during Crave Fest!
Don't know where to start with all these delicious options? We totally understand, that's what the two weeks are for! Bon Appetit!
The Fine Print
Dates
-       Crave Fest 2020 runs every weekday between Monday Jan 27th & Friday Feb 7th, 2020
Eligibility
-       Valid for all new and existing Crave users
-       Free meals and beverages available exclusively via the Crave app
-       Users must enter a valid mobile number to be eligible
Limits and Restrictions
-       All free meals are limited and only available while supplies last
-       Free meals and beverages are only available for pick up on the day and within the times specified on the app for that meal or beverage
-       All free meal and beverage vouchers expire after the time specified on the voucher
-       Free meals and beverages can not be used in conjunction with other offers
-       Free meals are limited to one per person per day
-       Free beverages are limited to one per person per day
-       All item modifications are at the venues discretion and may attract a cost if allowed
-       Deals can not be exchanged for cash
Use the Crave app for your weekday lunches and save!
Hungry? Download Crave here.